How to choose the right doctor for hair transplant?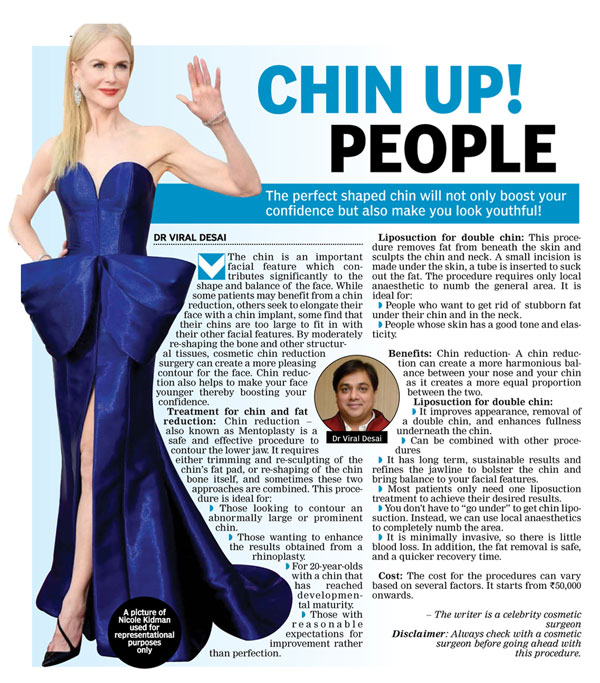 In the olden days, hairloss was associated with the older population. However, in today's fast paced and stressful life, it has become a common concern for men as well as women from a very young age. Several people face hairloss for many years before finally deciding for hair transplant surgery. However, a crucial challenge appears before the patients in choosing the right hair transplant surgeon.
Following are some important points to bear in mind while selecting the right hair transplant surgeon:
Thorough Research
Many a times patients are referred to a hair transplant doctor by a family member, friend or the family physician. It is important to do some quick research about the treating doctor. Most of the doctors and clinics in today's time and age have an online presence in the form of websites, google listings, social media presence etc. It is important to go through the content listed online and check the doctor's credentials, the kinds of procedures performed by him/her and also read patient reviews which can provide you with an honest opinion and feedback about the doctor and clinic.
Know your doctor well
It is important to have some basic information about the performing doctor before you meet the doctor personally for a consultation. Doing so helps in clearing any doubts which can be asked directly.
It is important to gather following information about the hair transplant doctor:

Qualification of the surgeon

Should be preferably a dermatologist, plastic surgeon or general surgeon.

Number of years of practice
Experience in the field of hair transplant
Board certification
Has any research publications to credit

A well experienced, board certified specialist would be having greater knowledge about the field and would also have handled several risky difficult cases and managed complications better.

Also, note following points about the hospital/clinic

Environment and cleanliness
Staff behaviour
Check whether the O.T is equipped with good infrastructure and machines

Important questions during consultationBefore zeroing in on a doctor for the hair transplant it is advised to consult with the doctor and get your queries solved.

Ask about the kind of transplant procedure which will be done

Hair transplant procedure would mean either an FUT (Follicular Unit Transplant) or FUE (Follicular Unit Extraction). FUE is performed in majority of the clinics with great success.

Ask about the success rate of the procedure

One should be satisfied that the doctor has several successful surgeries to his credit and can provide a predictable outcome for the patients.

Get to know about the procedure in detail

The doctor should explain the surgery in detail and also clarify whether he and his team will be performing or merely supervising the procedure.
At several clinics, the surgeries are performed by technicians, who are not trained medical professionals. It is important to avoid such clinics at all costs.

Note the quality of consultation

An ideal consultation would involve meeting the doctor and his staff, the doctor explaining the procedure thoroughly, the doctor performing a scalp examination, general medical examination, diagnosis and explaining the correct treatment plan with the patient's best interests.
Any consultation done merely verbally, without examining the patient properly and if done by anyone other than a doctor must not be relied upon.
Ask for genuine reviews of past patients, go through the feedback log of the clinic, and ask for before and after pictures or videos of treated patients.

Surgical expertise

Certain steps during the hair transplant procedure are critical and it is extremely important the surgeon gets these right for getting a successful result.
These steps include right assessment of the bald/recipient zone, deciding an optimum number of grafts required for best result, proper selection of donor area for taking grafts, correct hairline marking having a natural feathery zigzag pattern, correct distribution of grafts etc.
The most crucial step would perhaps be the hairline designing which is different in men and women and is considered the signature of every hair transplant surgeon.
Also be sure your doctor is focused on a long-term plan. A good doctor should be thinking about where the hair loss is headed after many years and how a procedure performed now will affect that future.

Opt for advanced clinics

Very few hair transplant clinics offer advanced hair surgical treatments like hair transplant in females, beard hair transplant, body hair transplant. Such clinics are generally well reputed, established setups and are well versed with the best hair transplant techniques.

Avoid clinics which offer huge concessions and discounts

Due to the heavy marketing endorsed by the clinics today, it can be hard to find a genuine good clinic. However, clinics which consistently offer discounts and free treatment add ons can be a potential red flag as such clinics compromise on the quality of the treatment.

Will the doctor be available for post-surgery follow-up and assistance?

-It is a common complaint of many patients that they feel abandoned once the surgery is performed. If they have any doubts, they cannot reach the doctor easily. The treating doctor must thus be available at all times, via a phone call atleast. This helps in building trust and foster a good patient-doctor relationship.

Clinic environment and infrastructure.

A warm and friendly cooperative staff is always a plus point.
Cheerful clinic with all the required modern equipments for successful surgeries.
Also, enquire about the tools which will be used during the transplant procedure and if they are freshly used or sterilized and reused multiple times in different patients. Several clinics employ such cost cutting methods.

Cost of the treatment

More well experienced the surgeon greater would be his fees. It is advised to not go for bargaining or looking out for 'good deals' as places which offer these, lure patients with the high hopes of good surgery, but they may end up doing more harm than good.
Imported instruments if used will be charged higher compared to locally produced ones.
Taking a wise and well informed decision is more important than paying a high price later on.

Important questions during consultation
Finally, it is important that after a couple of consultations, you feel comfortable with the surgeon or team of staff.
Also to know that they, perhaps understand you and your desired outcome from the procedure you intend to undergo.

Comfort Factor


Finally, it is important that after a couple of consultations, you feel comfortable with the surgeon or team of staff.
Also to know that they, perhaps understand you and your desired outcome from the procedure you intend to undergo.

In conclusion, selecting the best hair transplant doctor thus, is based on good research, being clear about your expectations and desires and paying a great attention to the credibility of the doctor. Simply put, wise decisions always give the best results.